MIDLAND MOBILE LEISURE SERVICES
Caravan and Motorhome Servicing and Repairs in the Heart of the Midlands
Caravan and motorhome servicing and repairs conveniently at your door across the Midlands. Book now to schedule in your annual service as our calendar quickly fills up.
My name is Paul Taft and along with my wife Sadie, we own and run Midland Mobile Leisure Services.  Before you continue to navigate through the rest of the site, I wanted to tell you a little bit about myself and my company.  
I was born and bred in Tamworth and have worked on Caravans and Motorhomes my whole life.  After leaving school I trained as a Caravan Engineer with Avondale Caravans working on the production line so over the years have built every part from the chassis upwards. Having learned my trade building caravans I then moved to Raymond James where I learned the skills required to service and repair caravans and motorhomes from Elddis to Hymer and Truma to Alde, all the modern caravans and motorhomes we see in todays market. Over the past few years I have been mobile with Midland Mobile Leisure Services and really enjoyed being out customer facing and putting almost 20 years of experience within the industry to the test.  Now I own the business along with my wife Sadie who works from home in the office so she can be there for our two young children Izzy and George. We are a Family Business in the truest sense and it is our aim to help our customers have relaxing holidays without the hassle of things going wrong but if they do, you can rest assured we will have your back and are just a phone call away. 
Midland Mobile Leisure Services are now 12 years on and have developed an excellent reputation within the industry and a loyal customer base who have been great to work with over the years.  Each year we send out a newsletter and Christmas card and give a discount to returning customers.  
Thank you for taking the time to read about us, please enjoy the rest of the site and if you don't see what you are looking for, please contact me anyway and we will try and accommodate your request. 
I look forward to meeting you in person and developing a long-lasting relationship.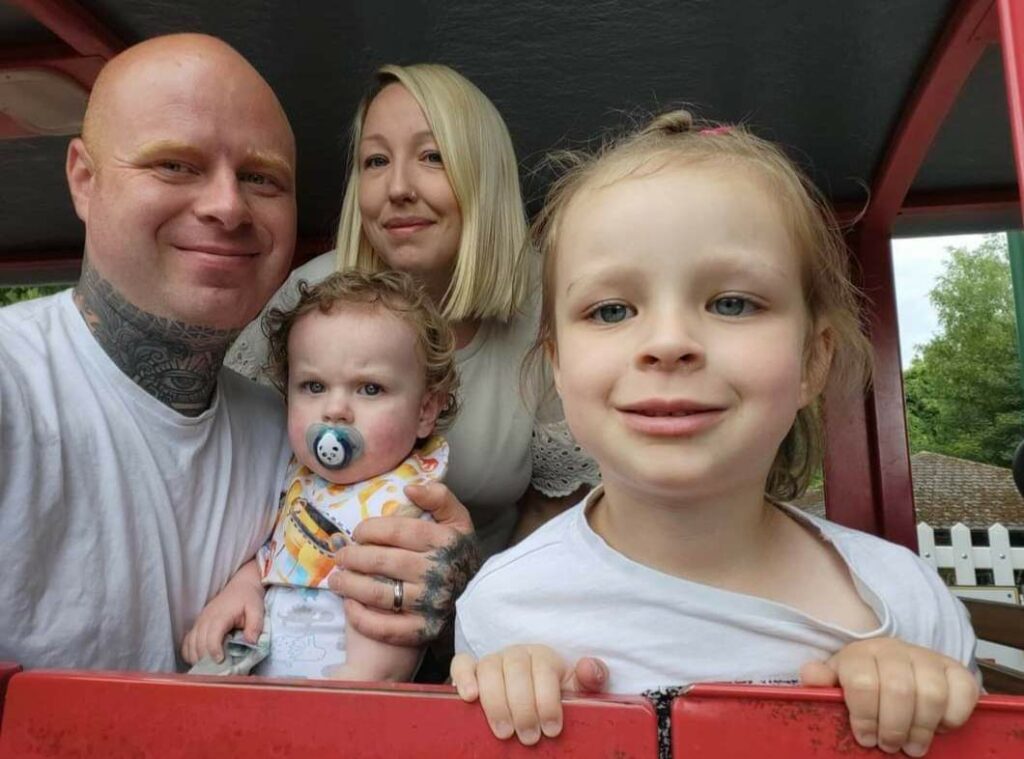 NCC Approved Workshop Scheme
There has been a great deal of time and money invested into meeting and exceeding the standards of the National Caravan Council (NCC), consequently, the company provides you with the best mobile caravan and motor home service possible.
As long standing members of the Approved Workshop Scheme (AWS) we can offer you guaranteed service standards with a 6-month warranty.
We can carry out services and repairs to new & used caravans & motorhomes that are still under warranty and can stamp the warranty book and place a new AWS sticker on the front.
Caravan Repair & Servicing
Caravan Motor Mover Supply & Fitting
Solar Panel Supply & Fitting
Caravan & Motorhome Spares
Motorhome Service & Repair
Accessory Supply & Fitting
"A very friendly and enjoyable experience"
"Best service I have ever received"
"Willing to go the extra mile to succeed"
"Excellent service highly recommend"