MIDLAND MOBILE LEISURE SERVICES
Caravan and Motorhome Servicing and Repairs in Nottingham
Caravan and motorhome servicing and repairs conveniently at your door across Nottingham and the East Midlands. Book now to schedule in your annual service as our calendar quickly fills up.
My name is Nick Everitt and along with my wife Steph, we own and run Midland Mobile Leisure Services.  Before you continue to navigate through the rest of the site, I wanted to tell you a little bit about myself and my company.  
I was born and bred in Nottingham and I am a loyal supporter of Notts County Football Club.  After leaving school I trained as a cabinet maker before joining the Army as a Recovery Mechanic with the Royal Electrical & Mechanical Engineers (REME).  Having spent 24 years in the REME it seemed a natural progression to move from working on the Vickers Challenger Tank to the Swift Challenger Caravan – the only difference being around 70 Tons and the beds are more comfortable in the caravan version!
The transition into civilian life has been made much easier having my wife Steph and dog supporting me and of course our customers, all of whom have been amazing.  Some are Ex-military themselves and others have invited me to join them on the golf course and caravan sites at the weekend.   
We are now 10 years on and have developed an excellent reputation within the industry and a loyal customer base who have been great to work with over the years.  Each year we send out a newsletter and Christmas card and give a discount to returning customers.  Sadly, my boxer and original sidekick Samson passed away in 2018, and I now have 'Princess' Amber guarding the van, she is a Boxer-cross, who is very well behaved and loves a treat.
Thank you for taking the time to read about us, please enjoy the rest of the site and if you don't see what you are looking for, please contact me anyway and we will try and accommodate your request. 
I look forward to meeting you in person and developing a long-lasting relationship.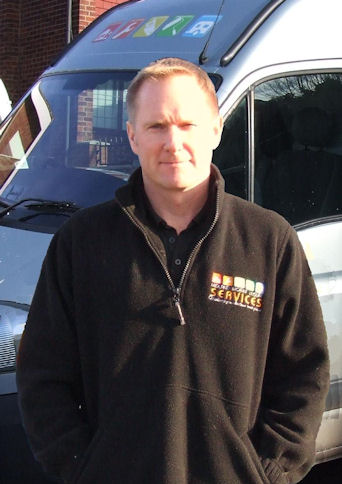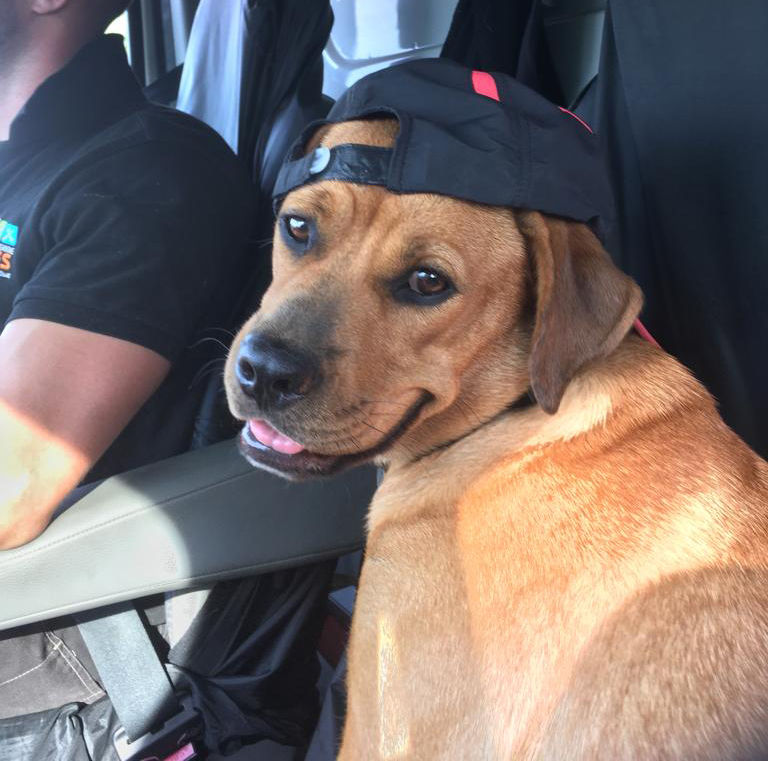 NCC Approved Workshop Scheme
There has been a great deal of time and money invested into meeting and exceeding the standards of the National Caravan Council (NCC), consequently, the company provides you with the best mobile caravan and motor home service possible.
As members of the Approved Workshop Scheme (AWS) we can offer you guaranteed service standards with a 6-month warranty.
We can carry out services and repairs to new & used caravans & motor homes that are still under warranty and can stamp the warranty book and place a new AWS sticker on the front.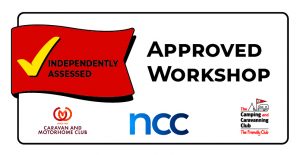 Caravan Repair & Servicing
Caravan Motor Mover Supply & Fitting
Solar Panel Supply & Fitting
Caravan & Motorhome Spares
Motorhome Service & Repair
Accessory Supply & Fitting
"A very friendly and enjoyable experience"
"Best service I have ever received"
"Willing to go the extra mile to succeed"
"Excellent service highly recommend"